Axial CT examination of a patient with a tibial plateau fracture. CT, like radiography, utilizes x-rays to produce images. As such, CT images generally only demonstrate two levels of a lipohemarthrosis, blood and fat. Attenuation differences between the serum and cellular components is not usually identified by the eye. MRI is required for visualization of all three layers of a lipohemarthrosis.
CASE 1: These two CT images are from the 50 year old male who fell one day prior to presentation. His radiographs and MRI may be viewed as well.
Image 1: Axial CT of the knee (soft tissue window) shows the comminuted fracture of the posterior aspect of the tibial plateau. CLICK TO ENLARGE.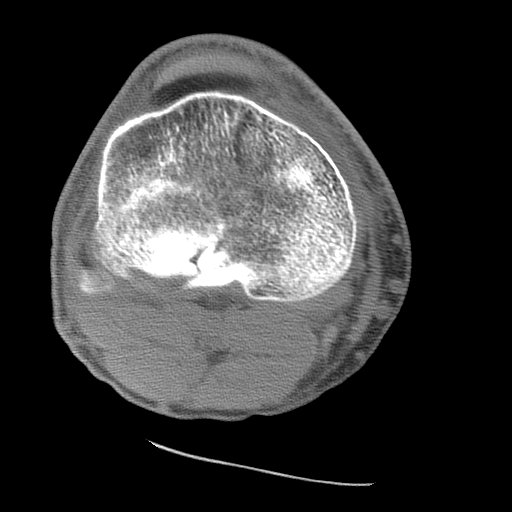 Image 2: Axial CT through the patella demonstrates a fat-fluid level in the knee joint. CLICK TO ENLARGE.