MRI of the knee is acquired with the patient in the supine position. As such, joint effusions can be readily identified. With radiography and CT, lipohemarthroses appear as a single interface. Due to the superior soft tissue resolution of MRI, lipohemarthroses often appear as an effusion with four layers. The most superior layer is fat, while the two most inferior layers represent blood, with the cellular components in the most dependant position. Interestingly, MRI often depicts four separate layers, but studies have shown the three are actually physically present. The bright (sometimes dark) signal band between the fat and blood layers is chemical shift artifact, created because protons in water experience a slightly different magnetic field than those in lipids when exposed to a magnetic field. This causes the MRI system to slightly mislocate the position of the involved protons, artificially creating an additional signal band between the fat and serum layers of the lipohemarthrosis.
CASE 1: These three MRI images are from the 50 year old male who fell 1 day prior to presentation and whose radiographs are displayed on the KNEE RADIOGRAPHY page.
Image 1: Sagittal gradient echo image demonstrates four distinct bands of signal in the knee joint effusion. CLICK TO ENLARGE.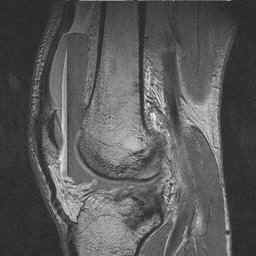 Image 2: Sagittal proton density image at the same level. CLICK TO ENLARGE.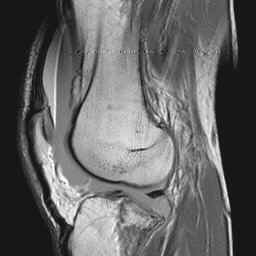 Image 3: Axial STIR image demonstrating the supression of fat (superior layer) on this sequence with bright serum layering on dependant cellular components of blood. CLICK TO ENLARGE.