Dermatofibroma (Periungal Fibroma)
Cutaneous fibrous histiocytoma is a benign tumor. This typically occurs in the dermis and superficial subcutis. Cutaneous fibrous histiocytomas are divided into dermatofibroma and histiocytoma. When the tumor is located in the skin, fibrous histiocytoma is also called Dermatofibroma. Large amount of collagen is present.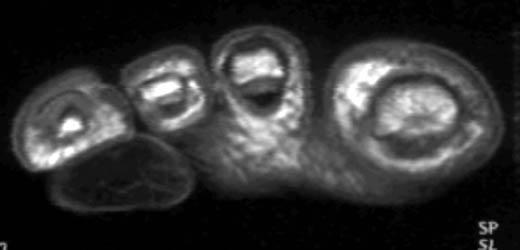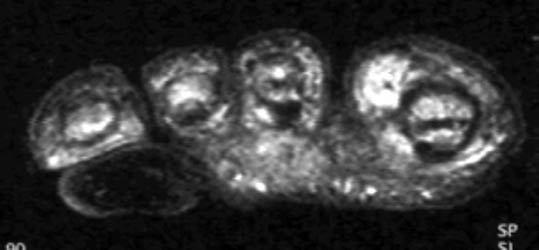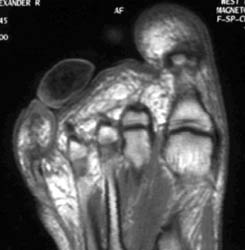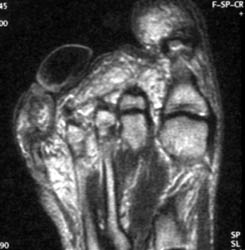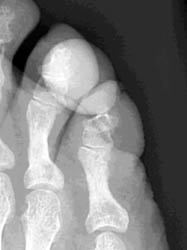 55 years old male with slowly growing mass at the tip of the plantar aspect of 4th toe. Plain films demonstrate well defined non-calcified mass at the tip of plantar aspect of 4th toe. MR imaging demonstrates this mass has low to intermediate signal intensity on all the sequences.